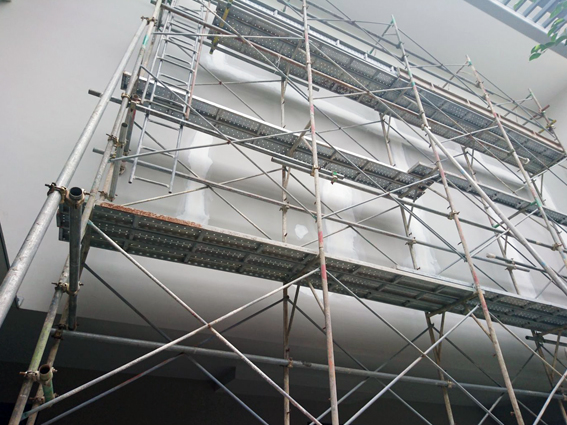 PRODUCT DESCRIPTION
Tubular metal frame scaffolding systems are most commonly used scaffold system in the construction. The scaffold consists of welded steel frames connected by cross brace to form a framework to support scaffold planks or other scaffold platform systems.
PRODUCT FEATURES
Lock pin ​feature
Easy installation of cross brace
Easily replace or add on for modification
Frame strength features​​​​​
Specially designed to witholdheavy weight
Available in galvanise andnon galvanise
Joint pin connection
Easy join connection with 1 item
Installation and dismantle withoutbolt and nut
Convenient platform installation
Catwalk platform fits on this system perfectly​(popular platform choice)
Commonly used in mobile/tower scaffold
TYPES OF CONFIGURATIONS
External scaffold construction
Commonly used for external building construction such as painting, plastering, installation of aluminium cladding or windows.
Working platform construction
Used to erect platform to access or work on different areas of the building.