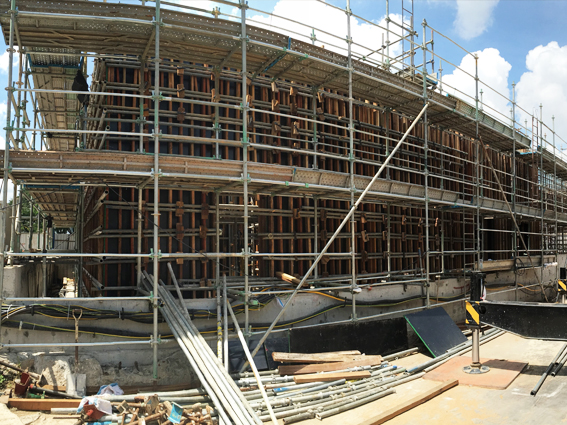 PRODUCT DESCRIPTION
Ring Lock Scaffold is a type of scaffold that uses modular components and requires fewer parts to erect. The rugged steel rosette is the key to the remarkable adaptability of the scaffold system. The rosettes are welded to vertical standards eliminating the needs to measure when ledgers and braces are connected on site. Up to eight connections in one rosette are possible, allowing all round system to conform all shapes and sizes rigidly and safely.
It uses simple connections between the components to form up simple structures, to the complex and even special structures e.g. events and shows.
PRODUCT FEATURES
Easy to set up and dismantle​
The system do not require bolt and nut to assemble and dismantle. Since the rosettle are welded on, it eliminates the need to use water level to measure when installing horizontal ledgers.Only a hammar is needed to use with allround system.
Minimal components
The smart designed system is to be stronger and more resilient than other system with limited parts and component.
Any angle installation
Up to eight connections in on rosette are possible, allowing all around system to conform all shapes and sizes rigidly and safely.
Resilient, durable and secure
Strongest of all scaffold types. Providing more than sufficient support for propping and good support for workers with heavy load. It's the only scaffold that can be built hanging especially useful for excavation of access downwards.
TYPES OF CONFIGURATIONS
Falsework construction
Used to erect as falsework which supports spanning or arched structures in order to hold the component in place until its construction is sufficiently advanced
Hanging access to underground​
Used to erect scaffold access to underground as deep as 50 metres with our patented steps. Good for continuous excavation where alimak lift is not possible to be built.